Personal Finance Advice and Money Saving Tips
Robert Palmer CEO of RP Funding is the financial resource that consumers have been waiting for. From personal finance, debt management, home ownership and beyond Robert Palmer takes to Saving Thousands Radio Network to help consumers like you enrich their lives. Consumers who listen to Saving Thousands and follow the Saving Thousands Rules quickly become the empowered consumer that big financial corporations fear. You no longer have to be a Financial Zombie!
Latest Articles on Saving Thousands
Financial Expert and Saving Thousands Host, Robert Palmer
Robert shares his financial, real estate, and marketing knowledge on his radio show "Saving Thousands," on iHeart radio, which is broadcasted on stations throughout the southeast United States. As an influential consumer advocate, Robert established the Saving Thousands Rules to Success, providing consumers the knowledge and tools they need to ask the right questions and make the right decisions to lay the foundation for financial success.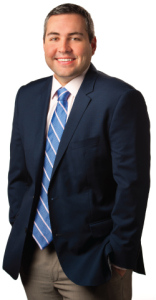 Caleb
Tips on Creating a Budget
It's a great idea to create a budget. I think it's […]
Caleb
The majority of budgets begin after we realize that our careless spending, lack of saving […]
Caleb
Every successful process begins with a foundation, a base upon which an entire strategy is […]
Caleb
Take Advantage of Your Student Loan Grace Period
Outside of a home, it's very likely that […]